Finally, it is there
Our DeleteAnyOrder extension for Magento 2
It took some time, but it is there: The new Magento 2 version of our popular DeleteAnyOrder extension. We have been working hard on migrating our best Magento 1 extensions to Magento 2: This not only includes writing M2 code, but also adds integration tests and unit tests, a composer-based release chain and an internal release procedure with many quality assurance checks.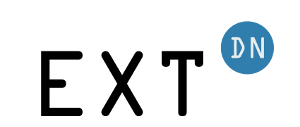 Increasing Magento 2 extension quality
With Magento 2, coding standards have been brought to a new level. Still, it is hard to find good solid extensions that do not give any issues. To help the Magento community increase extension quality and thus add more value for Magento shop owners, Yireo has joined
ExtDN
(the Magento Extension Developer Network): Together, we are working on code checks, Magento Marketplace validations, support standards and compatibility with rising standards like PWA. We are here to help you use stable extensions.
We love Magento 2
Magento 2 is the platform that we have wanted for years: Flexible, powerful. We have given dozens of dev trainings, organized two Magento 2 Seminar conferences totalling 400 attendees and have lead many usergroups and hackathons.
Why? Because you should experience Magento 2 as well!
Magento 2 Development Trainings
We have trained more than 110 developers in Magento 2 since its stable release in November 2015: Either for Magento 1 developers that cross over to Magento 2, or fresh PHP programmers that are new to Magento 2. With our didactics you can be sure that concepts like Dependency Injection and code generation are explained well, while also giving you the practical input to get started quickly.
Our #magento2 work in progress