Yireo opens up technologies for you
Our slogan and mission has been since many years "Opening Up Technologies"" and it is still 100% accurate: We are nerds, we love open source and we are passionate about helping you use the right tools.
Extensions
With our reliable and high-quality extensions, we help you get the best out of Magento. Even better, our software is developer-friendly and easily extended.
Trainings
Our training help developers to become experts in fields like Magento, React, Vue and Docker. A better understanding helps you do your work more efficiently.
Services
We are dedicated knowledge partner, assisting you with running technical projects where we can: Audits, assessments, extension reviews and a lot more.
New: React trainings
PWA is hot in Magento and one of the proven technologies to build PWAs with is React. We have dived into React for you and can guide you into the stuff that matters: React architecture, Redux, Apollo, GraphQL, Venia, Peregrine.
Don't miss out on this new Magento frontend!
Beware: An unfriendly Brexit is upon us
Our TaxRatesManager extension brings peace
With the chance for an unfriendly Brexit becoming bigger, it is important to make sure that all EU tax rates are properly configured in Magento: Our TaxRatesManager extension for Magento 1 and 2 guarantees that tax percentages are up-to-date and descriptions are accurate. We'll make sure that any EU tax change is applied to your Magento store automatically, as soon as the change takes effect.
Magento 2 Development Trainings
We have trained more than 350 developers in Magento 2 since its stable release in November 2015: Either for Magento 1 developers that cross over to Magento 2, or fresh PHP programmers that are new to Magento 2. With our didactics you can be sure that concepts like Dependency Injection and code generation are explained well, while also giving you the practical input to get started quickly.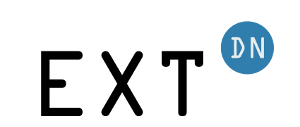 Increasing Magento 2 extension quality
With Magento 2, coding standards have been brought to a new level. Still, it is hard to find good solid extensions that do not give any issues. To help the Magento community increase extension quality and thus add more value for Magento shop owners, Yireo has joined ExtDN (the Magento Extension Developer Network): Together, we are working on code checks, Magento Marketplace validations, support standards and compatibility with rising standards like PWA. We are here to help you use stable extensions.
Our #magento2 work in progress
We regularly organize Magento User Group meetups in The Netherlands with various Magento 2 topics
In 2016, we organized a Magento 2 Seminar twice with two times 200 attendees
In 2017, we organized a developer conference MageTestFest with 180 attendees
In 2018, we organized Reacticon twice with first 110 and then 160 attendees
We submitted various Pull Requests for M2 and worked together with other devs during hackathons
We are working hard on converting our extensions to Magento 2. See our FAQ
All our extensions are PHP 7.2 ready
Looking for custom Magento 2 development trainings? We can help you! Drop us a mail!